What do you think about your bathroom? Do you think it needs a remodeling? We give you 6 ideas to do it.
Check the article complete here.
March 05, 2014 4:00 PM
By Alexa Hotz
I first took note of the burgeoning ugly marble trend last year, and ever since I've been visiting salvage yards in search of marble scraps and stopping at old downtown buildings (just to soak up the pink marble lobby walls). It's clear that Carrara is no longer the only option for aesthetes with an ample budget. Perhaps the best room to experiment with richly veined slabs is in the bath, a finite space well suited to marble everything.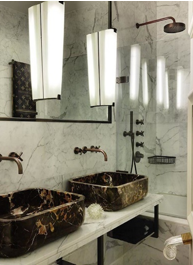 Above: A multi-marble bathroom in a London house in Cleveland Square by Colin Radcliffe.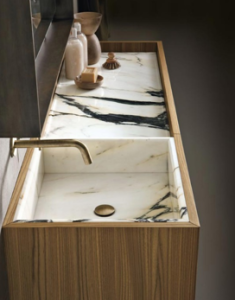 Above: A custom bathroom sink with dark veined marble from Italian design company Altamarea.