Check this article complete here
By Smokey Mountain Fireplaces

Having a fireplace in your home, whether traditional or modern gas, electric, or ethanol units; knowing how to best utilize your fireplace for comfort and warmth is highly important to  maximizing your experience. Since there are so many different types of fireplaces, each one has its own instructions and tips on how they will best work to create a warm and comfortable environment in your home.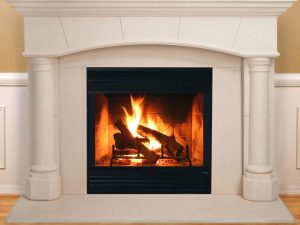 Traditional wood burning fireplaces are wonderful additions to any home. They add a level of elegance and nostalgia that is difficult to achieve with any other type of unit. However, these types of fireplaces require venting, which is usually in the form of a chimney. And though traditional wood burning fireplaces make a home feel cozy and warm, many times, much of the actual heat can escape through the chimney.
There are ways to increase the amount of heat that is produced from your wood burning fireplace. Purchasing a blower will help to distribute the heat throughout the room, also burning seasoned wood will cause your fireplace to burn more efficiently, create less smoke, and increase the comfort and warmth of the room.
Keeping the fireplace damper open as wide as possible, will add air to the fire, and increase the level of flames and heat distributed throughout the space. Remember to always keep your chimney clean. Have the chimney cleaned at least once a year, so that does not get filled with ashes and soot, which will eventually block air flow to the fire.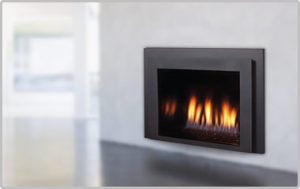 In many homes, having a traditional wood burning fireplace is not a viable option; but there are many other options, such as a gas burning unit. Though wood burning fireplaces add their own special atmosphere to a home, a gas burning unit can add its own style and comfort, without the tending process. They require minimal cleaning and maintenance, and can warm a room more evenly. To get the most comfort and heat from a gas fireplace, you must consider the size of the room and whether or not it will be your only source of heat for that space. This will determine how many btu's are necessary to heat the chosen space. Also, it is wise to make sure that your home is well insulated. A poorly insulated house will allow heat to escape, no matter what they heat source may be.

If you are considering an electrical fireplace unit; here are a few basics you should know. Fireplaces are cozy and add romance to any room; and believe it or not, you can achieve a level of warmth and ambiance from an electric fireplace as well, if chosen and used properly. Electric fireplaces are another great option for those homes that will require a vent free unit. You will need to treat this purchase, as you would when you buy an electric heater. For maximum warmth and comfort, you will need to determine how big the space is that you will want to heat, and what size unit you will need to heat that space. Most electric fireplaces will run on any standard electrical outlet, 120 volts, and can offer btu's of up to 4,500 units. The installation is simple; you just move them into the desired space and plug them up. You can move an electric fireplace easily from one room to another, which makes it a versatile appliance. It can be kept in the main living areas during the day and then moved into the bedroom at night This the advantage of choosing and electrical unit, most other fireplaces, traditional or gas, are permanently installed.  Most modern electrical fireplaces have more realistic looking flames, and are cost efficient. You operate most of them, the way you would operate an electrical heater. As with the other fireplaces, there are many different styles, sizes, and designs from which to choose